Beautiful interior design doesn't have to break the bank. You can work wonders with a limited budget to get the very best from your home. Sometimes, just make-do-and-mend and some good advice is all you need, or one or two solutions with design thinking behind, can give a space a "Wow" factor.
We provide various levels of service for all areas of the house, including fit-out of bedrooms, supply and fit for bathrooms and kitchens, with suppliers and product manufacturers we know and trust, either working with a building contractor or specialist cherry picked for you and your requirements:
coming up with a concept
drawing up design ideas, costing out the work, supplying and getting the installation completed
soft furnishings, furniture, lighting, can be supplied to your project because of our trade relationships and contacts
full project management is available
We tailor our services to your needs and your budget. Every client is special, and individual.
How does it work?
1. We provide a free initial consultation to work through your ideas what you want to achieve, why, and constraints, such as budget.
2. We then let you know more about our fee structure and how it will work from there on. We hope you then go ahead. It might be a few ideas, it may be the whole start to completion. Up to you, whatever you need.
3. We start with a survey, if needed, before putting our thinking caps on and come up with as many ideas or variations as we think the client needs to consider and discuss. We want our design solutions to excite you and a finished project that you are really happy with, outside and in.
4. After ideas are agreed, we provide any necessary detailed drawings and elevations, and proceed through the next steps, achieving the certified approvals and if you like, we can manage the project through to completion.
Our overriding priority is to listen to you, and match the right solution with the right people and service to your needs. How you live in and outside your home and work space is our concern and we are passionate about design.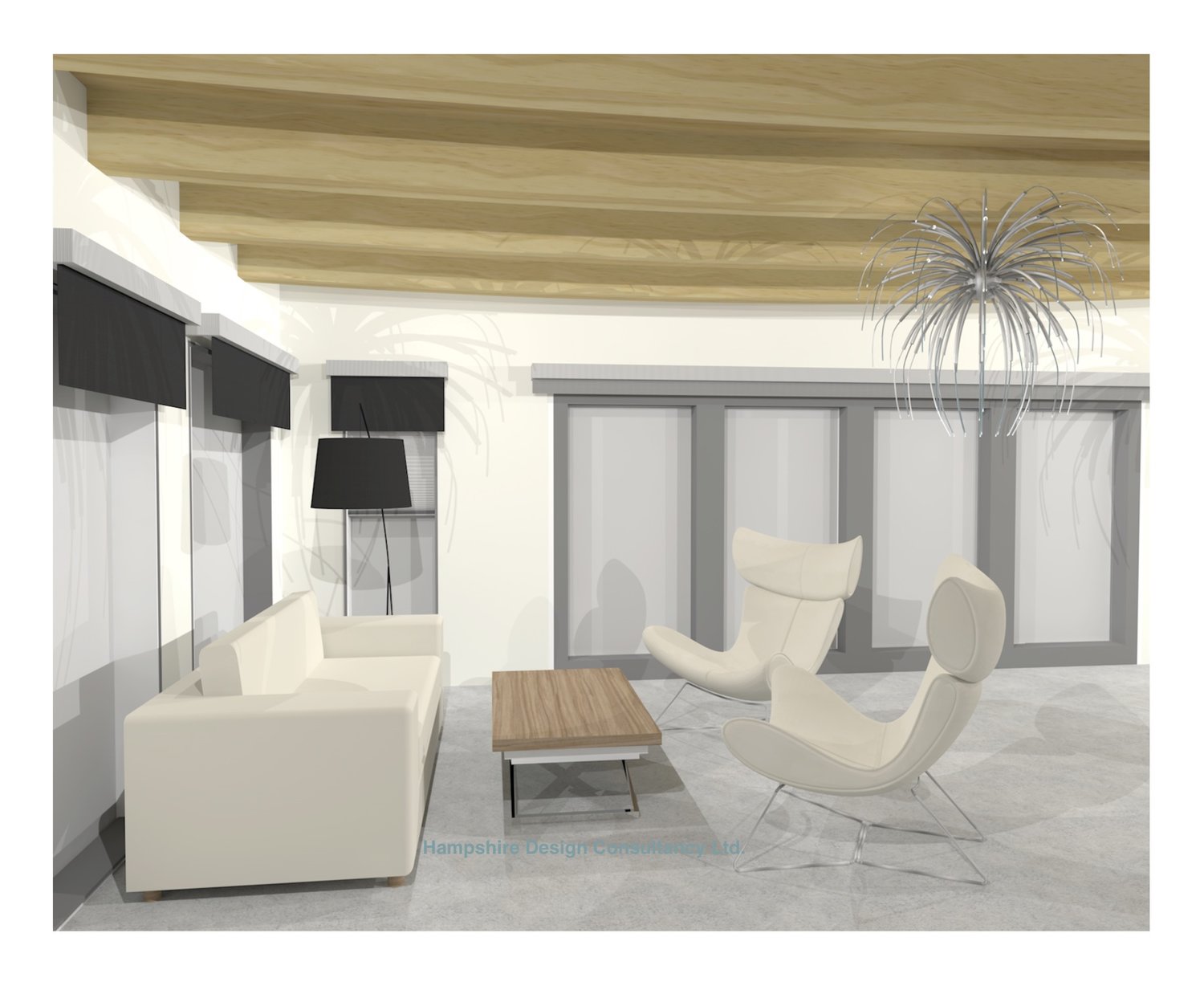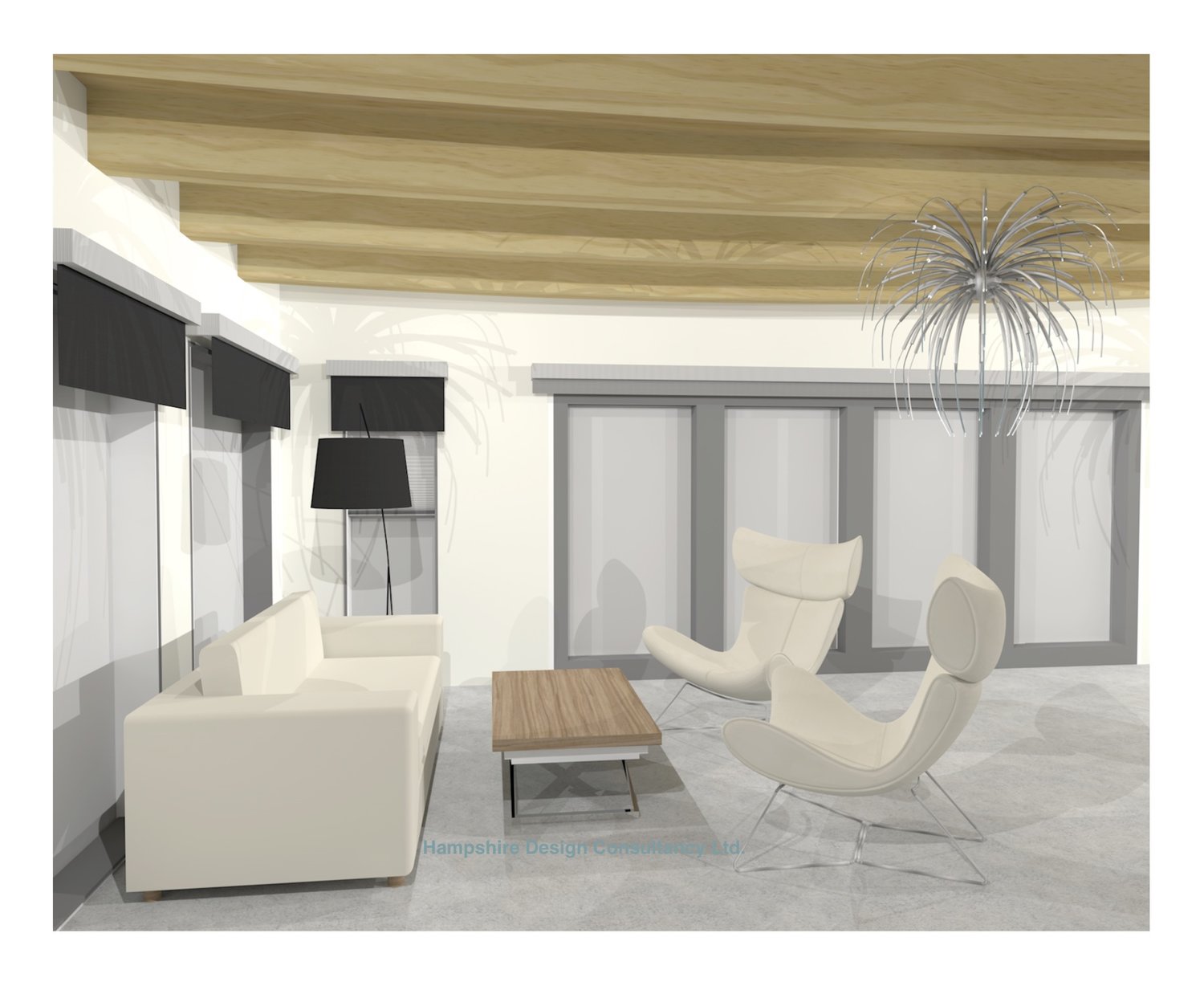 Call us now
Whether you want furniture re-upholstered, new soft furnishing, plantation shutters, paint, flooring or materials, advice or ideas, call Gill now on 07866 727 996 or email: gill@hampshiredesign.co.uk
The first consultation is free.